Can you believe it's already May?? Time flies when you're having fun and getting pretty! Up this month we are so excited to celebrate all the beautiful Mommas out there! We have some great gift ideas we know she's going to love! We've also got a fabulous GIVEAWAY to offer you featuring our newest neighbor – You don't want to miss it! Plus, an evening full of gut health goodness for you! Keep reading for all of the fun details!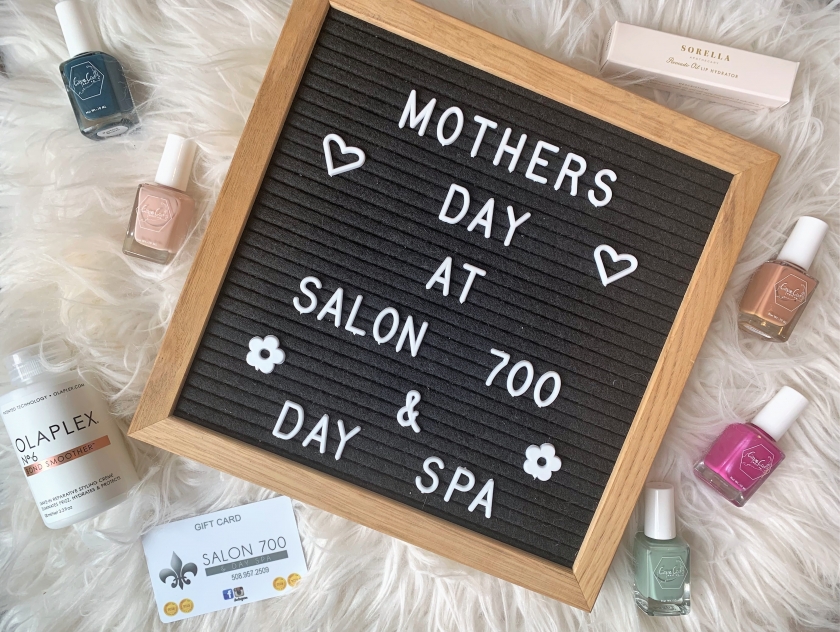 "A mother is she who can take the place of all others, but whose place no one else can take!" This year Mother's Day is Sunday, May 12th and do you know what mom really wants this year?? A Spa Day full of relaxation! We offer Spa Packages that are sure to show you care and melt her stress away! Maybe mum's hair needs a little TLC- stop by and let us help you pick out the perfect products for her! We'll even take care of the gift wrapping! Still can't decide? Pick up a Salon 700 & Day Spa Gift Card and let her have all the fun! Spa services are being reserved quickly so be sure to schedule her appointments today!
Have you heard about our newest service yet?? We are now offering DERMAPLANING in our Spa with Ashley! Clients have been loving their fresh faces after a treatment with her! This is a safe and very effective exfoliating treatment that promotes deeper product penetration, boosting the effects of skin care products while making the skin look and feel smoother! This treatment works to remove facial hair that can trap dirt and oils and also helps to reduce the appearance of acne scars!
We have two treatment options available:
-45 Minute Treatment: $90.00
-90 Minute Treatment with a Facial: $150.00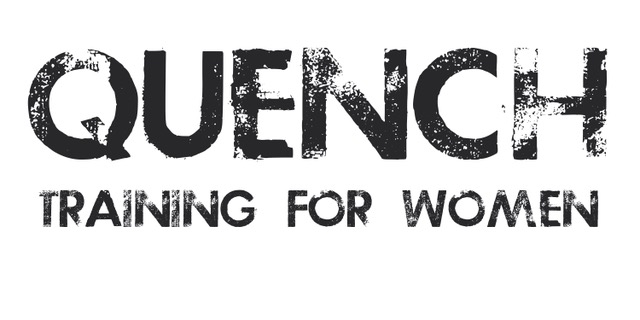 GIVEAWAY TIME
This month we are teaming up with our newest neighbor, QUENCH Training for Women! Enter this giveawayfor a chance to win a FREE
30 Day membership! Valued at $129.00
Each 30 Day membership includes:
• Jumpstart meeting to help establish your goals and plan your success!
• FIVE personal training sessions!
• Unlimited Cardio Conditioning Training including: Spinning, Boxing, Bootcamp & more!
• Access to Quench to workout at ANYTIME
One lucky winner will also receive a
$100.00 gift card from us!
Find all the details and ways to win on our Instagram + Facebook page!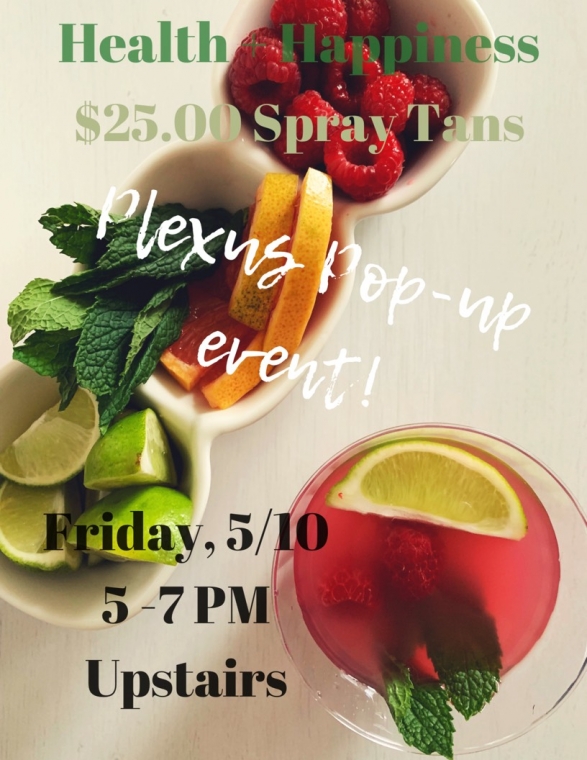 Mark your calendar for another Plexus pop-up event in our Bridal Suite! What is Plexus you ask? It's a Health + Happinesses company focusing on GUT HEALTH join our crunchy momma, Ali for an evening of powerful knowledge! Find out key factors that may be hindering your own health journey! Sip and sample the infamous pink drink that's been balancing our Blood sugar levels and increasing our energy all around the salon! Tiffany will also be offering $25.00 Spray Tans during this event! Get your bronze on just before Motnher's Day! All the mommas are welcomed to this event, fur mommas too! You don't want to miss this!
As always, we want to remind you to take the time to pre-book your beauty services through the summer! The busy months are coming and our schedules are filling in fast! Pre-booking is the easiest way to ensure you receive your desired appointment type, date and time with the correct service provider!
Salon 700 & Day Spa
Voted Best Salon & Spa 2013 – 2018